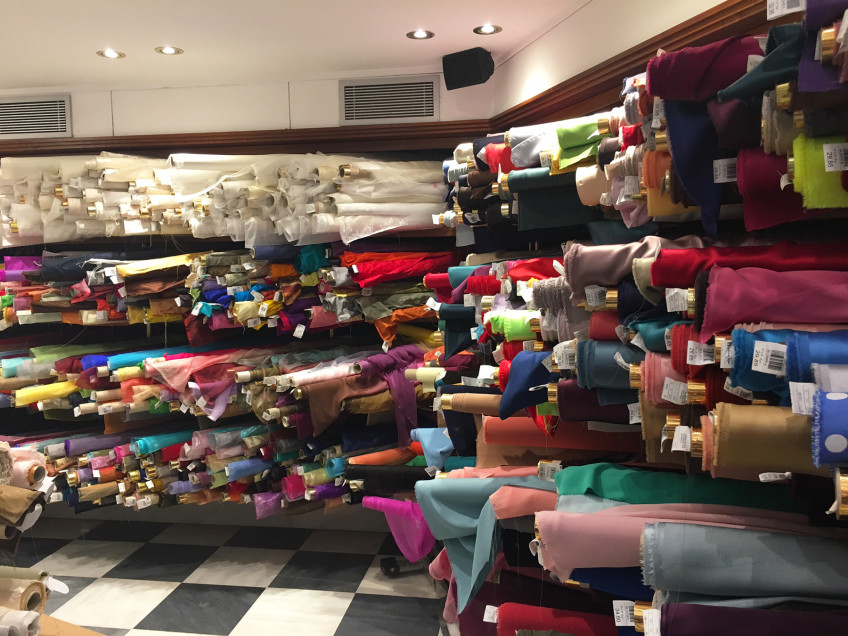 Hola from Barcelona! Well it's my last day in Spain & I have loved it. I feel like I have covered some serious ground over the past 3 weeks and ticked off everything (or near enough) that I wanted to see. As usual, no trip would be complete with some fabric shopping. I always like to suss out what is available. Spain was an interesting one because I went into the trip with my preconceived ideas about what kind of fabric shopping I would have. I thought, maybe bright & colourful fabrics…but in terms of fabric content – are the Spanish known for their cottons or silks etc? – I had no flying idea. So before the information drops out of my head & never to be written about, here's my download of fabric shopping in the places I visited. I hope this helps!
If you want to see some more images of the shops, check out my Facebook page here.
Madrid
First stop on my trip was Madrid. I had done a little bit of internet research before getting to Madrid about fabric stores and I had two I wanted to hit up. As luck would have it, I stumbled across one by mistake as I walked about the main shopping strip – Calle Gran Via. I hadn't expected to see a fabric shop smack in the central district. I'm so used to finding them in side streets and just that little bit out of the way. The fabric store in question was Julian Lopez which has a number of shops across Spain. I would call Julian Lopez upscale and not the cheapest. They had an extensive range of Liberty print fabrics for about 30 euro a metre. They are worth a visit and I managed to visit during sale time and walked out with some woven cotton fabric for a skirt which cost 10 euro a metre from 30 euro a metre. So good bargains to be had. Fabrics in the shop were pretty good quality and they also had a range of Japanese cottons and general quilting cottons. Unfortunately I didn't end up visiting the other store as it was quite a ways out of the city.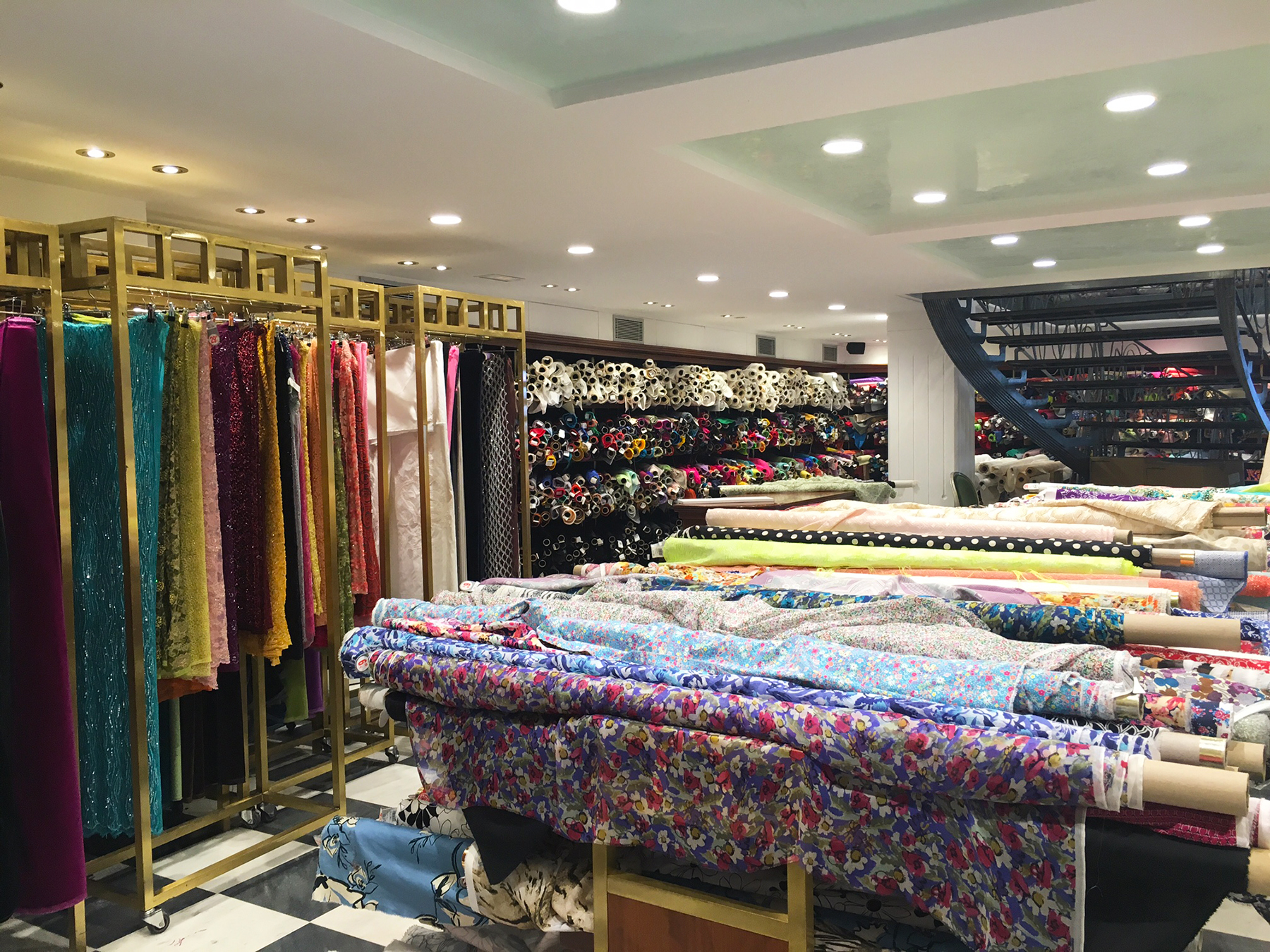 Seville
When I got to Seville I hadn't planned on trying to find any fabric stores because it's not the biggest town and I was also mindful of my luggage weight before I hit the bigger towns. I went for a walk around when I arrived and again, I stumbled across a fabric store. You may or may not know that flamenco is very big in Seville. If you are going to see a flamenco show, lots of people say you should see it there. I tend to agree having seen it in both Madrid & Seville. It was much better in Seville. So why am I talking about flamenco? Because all those flamenco dresses need to be made out of something. The fabric shop I found was 50/50 run of the mill dress making fabrics and then flamenco fabrics in their own section. It became apparent to me lots of flamenco dresses are made from cotton and the fabrics for sale for flamenco outfits, really could be used to make general clothing. This one is worth checking out. Cheaper than Madrid but more cotton, lace and polyesters, rather than wools, silks & crepe de chine. The store is called Almacenes Arias and it's not far from the central shopping district.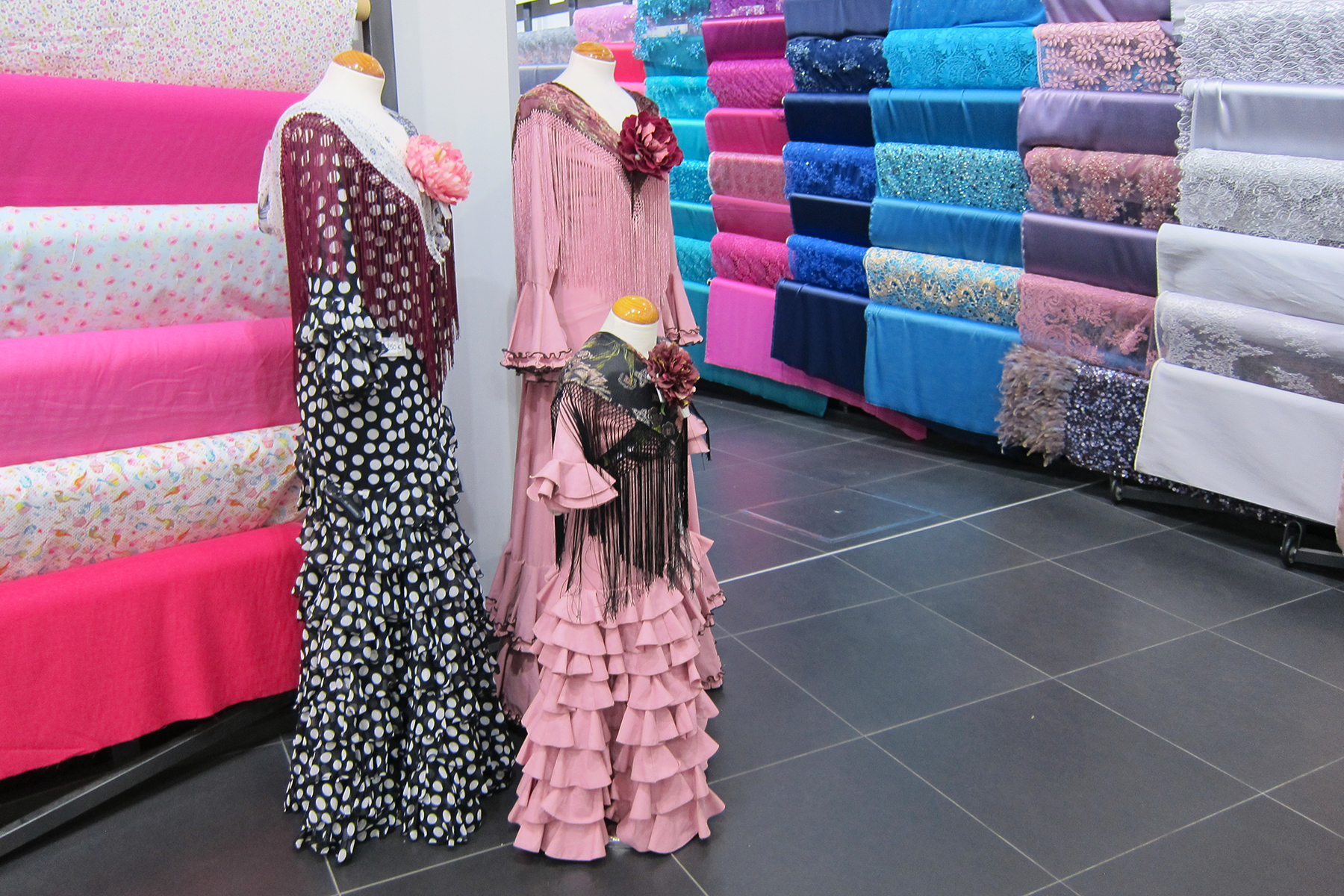 Almacenes Arias in Seville
Valencia
Valencia is one of the bigger cities in Spain and has a lot to offer in terms of shopping. It was here that I came across another Julian Lopez store around the corner from my hotel (it was an accident, I swear!). So another visit during sales time where I picked up some Italian stretch cottons at a steal.
Barcelona
When I got into the city centre of Barcelona and hopped off the airport bus I had no concept of where I needed to go. I knew the hotel was only about 500 metres from where I was dropped off, but without WiFi for Google maps I had to chance it and take one of the exits off the plaza. Doing this I took the wrong street and therefore the longer way to get to the hotel. I even went into the wrong hotel on the way. I think it was a mirage I had dreamed up having been so tired and hot and carrying waaay too much luggage by this point. I really just wanted a shower and an air conditioned hotel room. On the plus side, this long way to get to the hotel meant that I ended up walking down Calle Roger de Lluria by mistake and stumbled across four fabric shops all near each other. The fabric stores in question included two I had researched online so I was pretty stoked to see they were AGAIN all near my hotel.
I checked out Ribes & Casals – who also have shops in other Spanish cities. It was a pretty big store so I suspect a fair portion of Barcelona's sewing community visits it. I wouldn't place them in the luxury fabric section, more mid-range. They had plenty of man-made fibres and reminded me of Spotlight or Joann fabric stores. It's pretty decently priced, and it also had a downstairs habby section which wasn't bad. It's worth checking out. Next door to there was La Casa Del Retall. It is a smaller store, which has a lot of knit and swimwear fabrics. Lastly, there was a store called Donna Teixits which had a good range of fabrics – most notable lots of lacey, sequin evening type fabric. And at the back of the store they had furnishing fabrics and some quilting fabrics.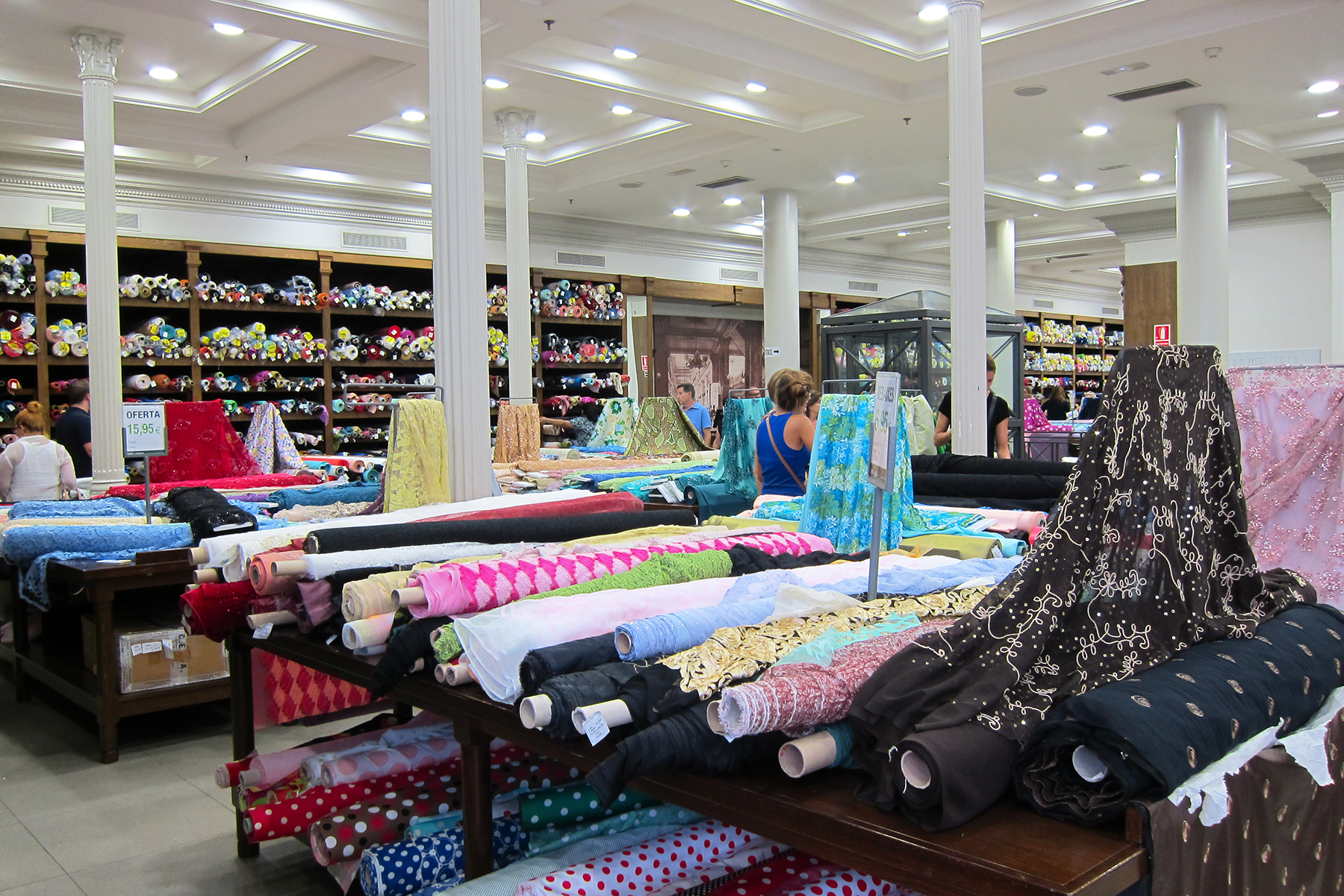 Ribes & Casals - Barcelona
In conclusion....
All in all, I would rate Julian Lopez the best fabric store I visited in Spain and certainly it was where I bought the most fabric. But if you are in Barcelona, given all the stores are so close by, just check them all out.
Lastly, when I visited El Corte Ingles – Spain's biggest department store chain – they had a haberdashery section that was pretty decent with some fabrics, wool and lots of goodies. So have a look in if you see when of them on your travels.
Happy shopping!